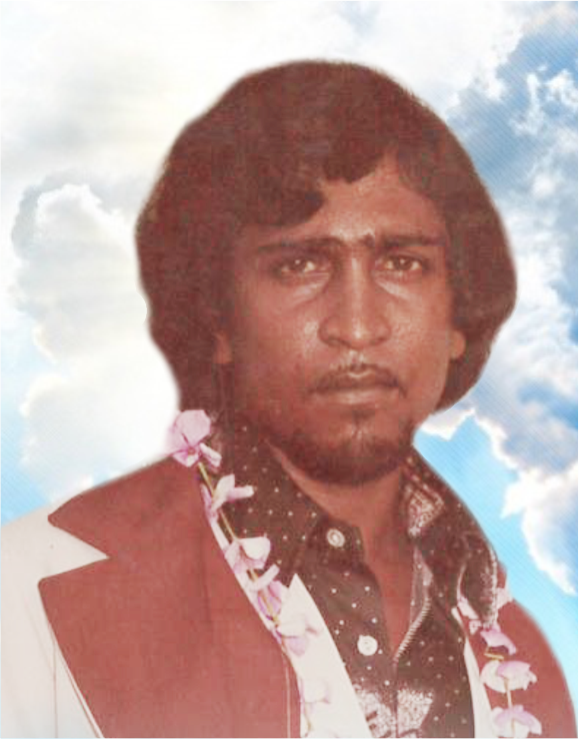 Obituary of Bhagan Roopnarine
Bhagan will be lovingly remembered as the:
Husband of Angela "Betty" Roopnarine
Son of the late Roopnarine Dookie and Hannah Roopnarine
Brother of Radhika, Michael, Tony and the late Debica
Son-in-law of the late Sonny Mootoo and Jamoonie Mootoo
Brother-in-law of Sookdeo "Heads" Mootoo, Yohan and Asha
Uncle of Steve (dec.), Cindy, Brandon, Norina, Leonardo, Leon and Krishna
Relative of the Roopnarine, Benny and Copilah families
Friend of many
ACKNOWLEDGEMENT
The family of the late Bhagan "Harry" Roopnarine
wishes to express sincere thanks and appreciation for the many visits,
prayers, phone calls, words of comfort and encouragement.
Your kindness and thoughtfulness during this time of our bereavement are very much appreciated.
May God Richly Bless All of You.