We at J. E. Guide Funeral Home & Crematorium Limited are dedicated to providing you with full service options. As such we design, edit and print our own programs. Our Funeral Coordinators and graphics designer will sit with you and carefully plan programmes, bookmarks and prayer cards. We have a wide selection of designs and types of paper for you to choose from. Our coordinators will review the catalogue with you and help you choose something that truly represents your loved one. What if you don't see anything you like or have a sample of something you want?...no problem. Our graphic artist will work closely with you to translate your vision into reality.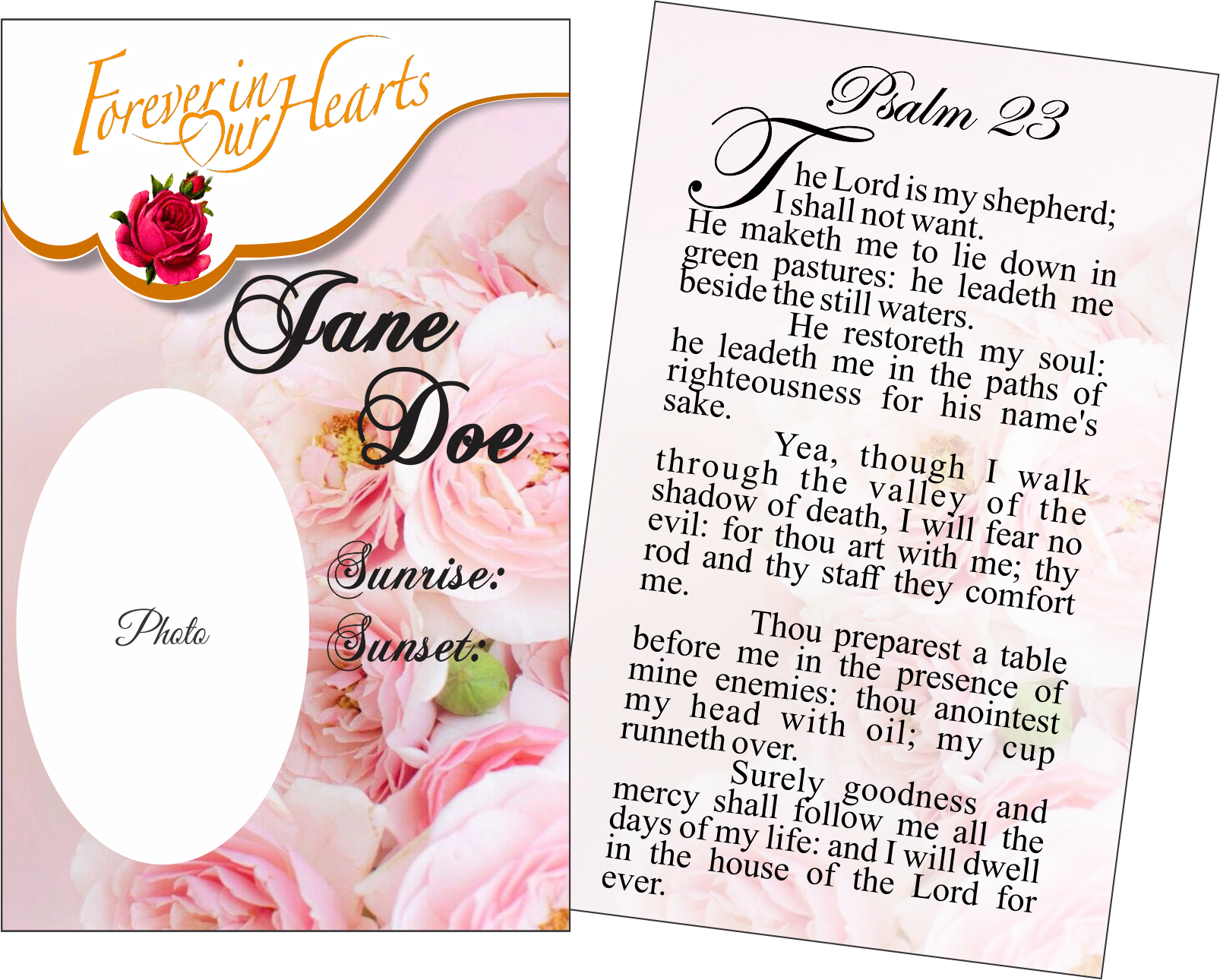 ◄Programmes
Programmes form an integral part of any funeral service as friends and family often hold on to them as cherished keepsakes. We have many templates to choose from, but we also design according to the family's wishes. We do everything from simple black and white letter size bi-fold to full colour, multi-page, tabloid size bi-fold.
You can include a single picture or a collage of images showing fond memories and events in the life of your loved one. WE understand that sometimes the pictures may not be of the best quality, but we will work with you to enhance the picture as much as possible and even provide a draft programme so the family can make an informed decision on the format and which images to use.

Bookmarks►
Bookmarks are wonderful tokens that can be given to family, close friends and well wishers. The design can be matched with that of the programme or done in a completely different layout. Content can be printed on both sides of the bookmark which allows the family to not only have the details of their loved ones, but also a favourite poem, quote or prayer
To this day, members of the Guide family still have the bookmark keepsake of our dear Carol in their favourite book, or on their favourite Bible verse or to mark that one recipe Carol was known for.
Bookmarks are approximately 5.5 cm x 19 cm (2.25" x 7.5") and are laminated on cardboard to ensure that they last for many years to come.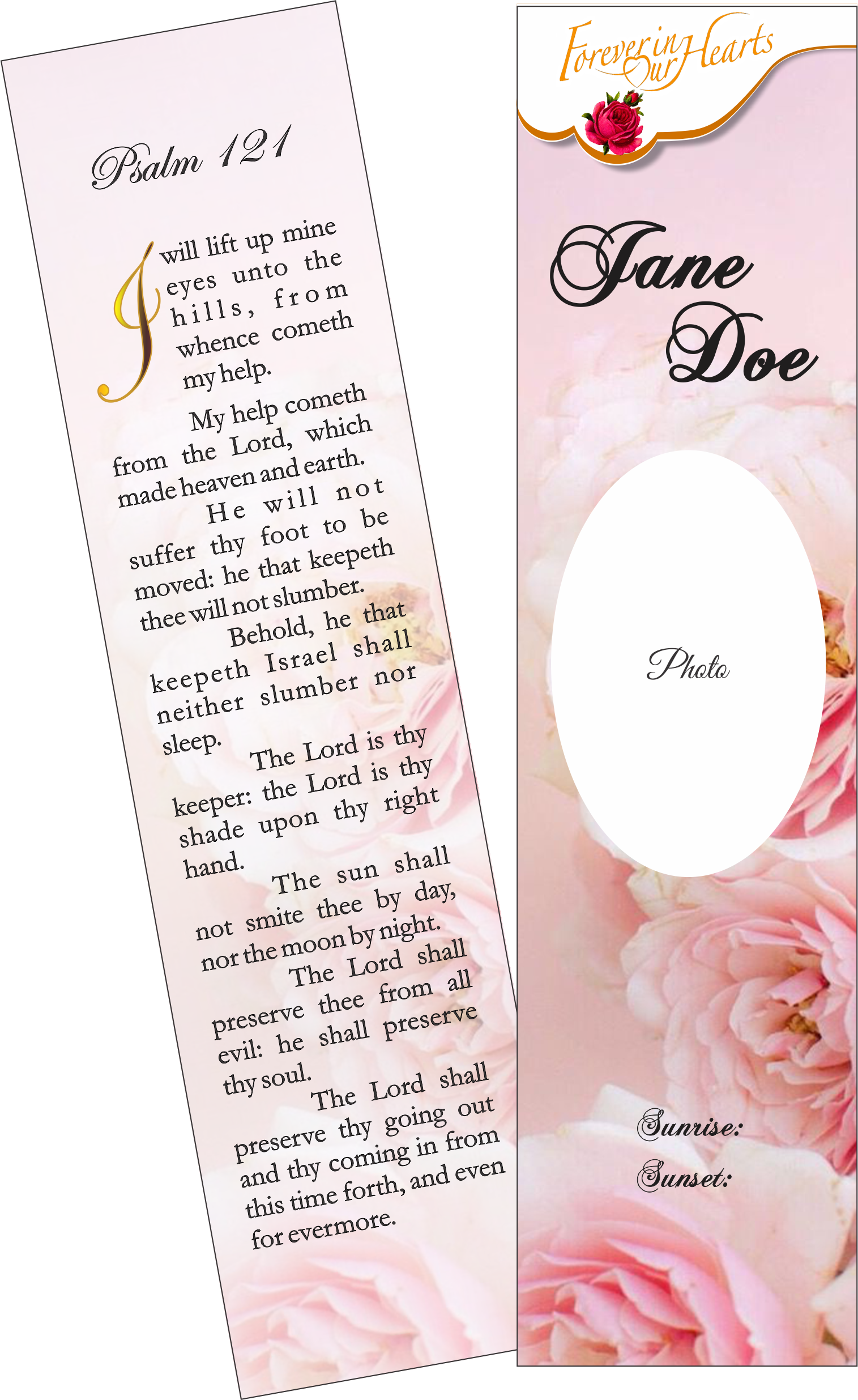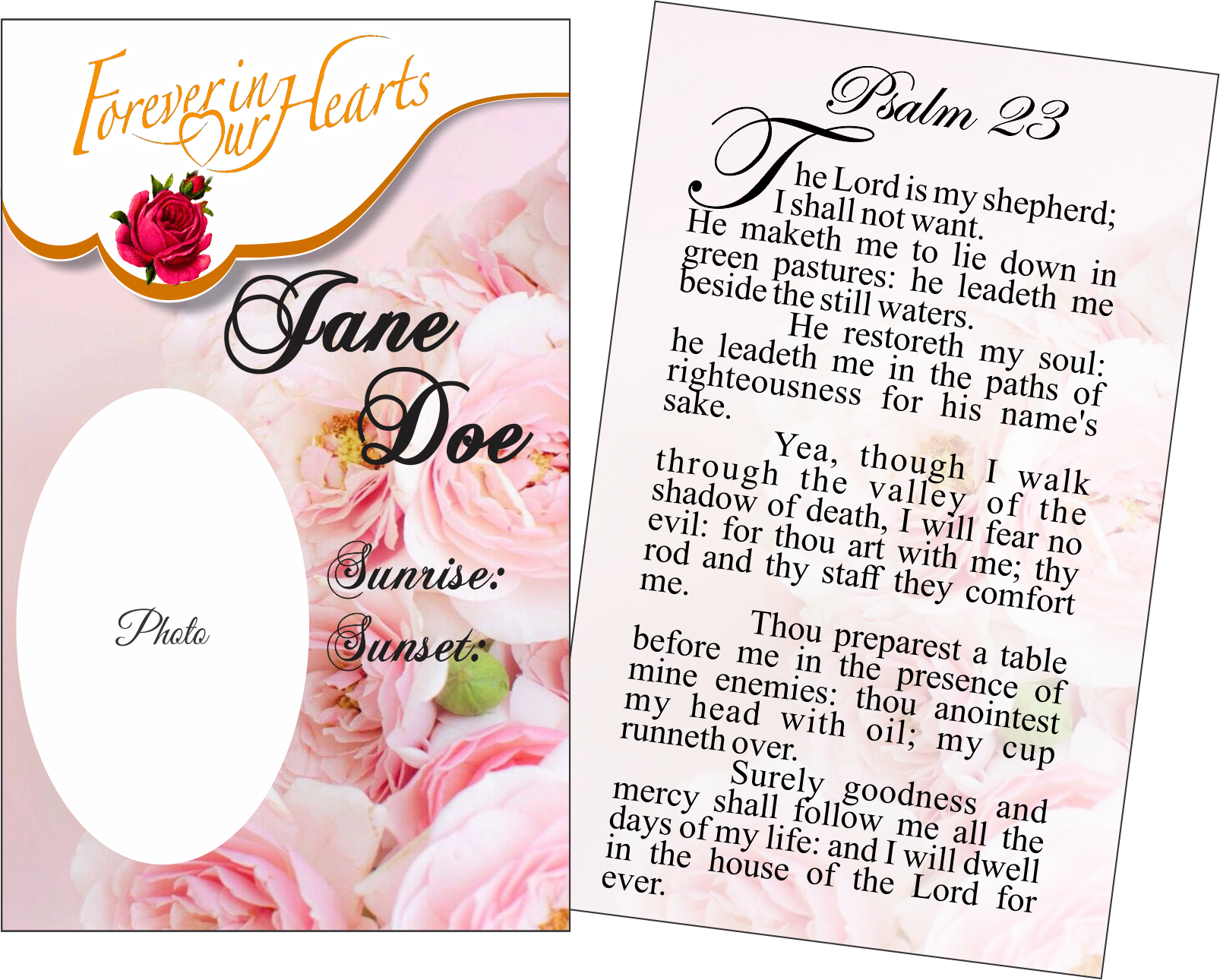 ◄Prayer Cards
Prayer cards, like bookmarks, are precious reminders of our loved ones. These are especially popular as they can easily be carried around in your wallet, handbag or purse. They offer the same benefit of having that one special image that reminds you of your loved one...that smile...that tenderness in their eyes...the life lived, always close at hand.
Prayer cards are also printed on both sides, allowing the family to have that lasting image on one side and a prayer on the reverse side.
Prayer cards are approximately 5.5 cm x 9.5 cm (2.25" x 3.75") and are also laminated on cardboard to ensure that they last for many years to come.