When selecting the floral arrangements for your loved one, they should tell a story that reflects not only the life lived, but your relationship with the person.
There are many types of floral arrangements and many traditional and non-traditional flowers used in the making of these exquisite pieces of art. Regardless of your choice, we are ready to assist you with ordering any type of arrangement you desire. We work closely with our trusted florists to ensure that you get exactly what you envision. Some of our florists have been with us for over 30 years and can create arrangements to suit everyone's needs and pockets.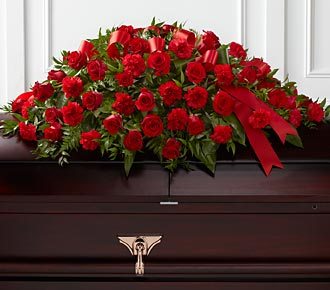 ◄Casket Spray
A casket spray is placed on top the coffin and can be as large or as small as the client desires. This type of arrangement usually contains the favourite flowers and colours of your loved one and is the centre piece atop the mound of the grave site.

Floral Arrangements►
Normal floral arrangements for funerals come in all shapes and sizes, colours and designs. Well wishers, regardless of whether they can attend the funeral service or not, can order these arrangements to express their solidarity with and sympathies to the family in this difficult time. The only limitation is your imagination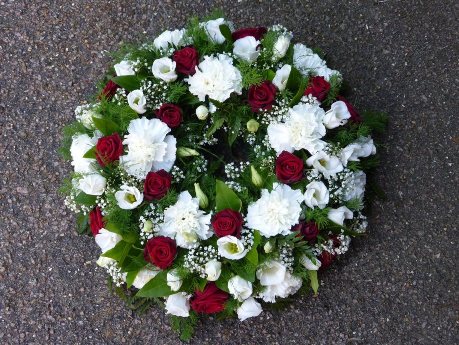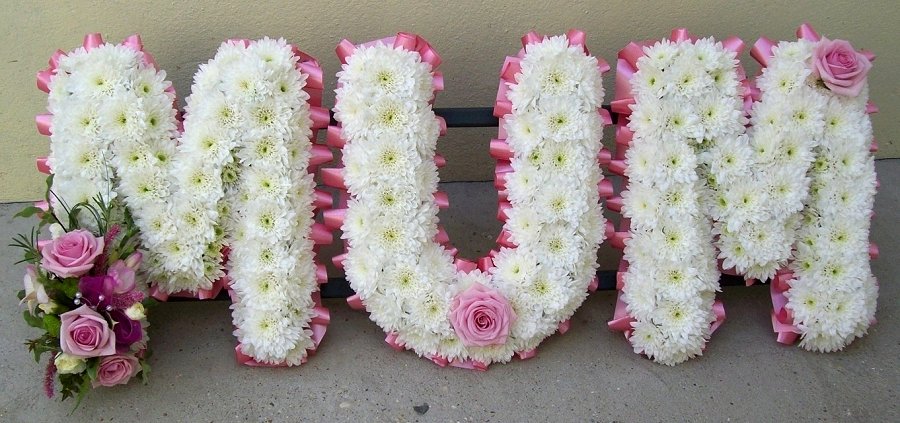 ◄Wreaths
Wreaths are a special type of arrangement and are typically circular, but can be made in many other shapes such as a heart, a cross or other religious symbol or made to spell out the persons name or nickname. Many families chose this type of arrangement instead of the casket spray and it is extremely popular when children or grandchildren are celebrating the life of a parent or grandparent.

Corsages and Boutonnières►
Corsages and Boutonnières are typically used for family members and close relatives or friends, but can be used by anyone in accordance with the family's wishes. They are pinned to the lapel of the person wearing it and symbolizes your special relationship with the deceased. Corsages and Boutonnières are typically made out of a single flower embedded in a ring of baby's breath. However, family members can select any type of design they desire.