Our Funeral Coordinators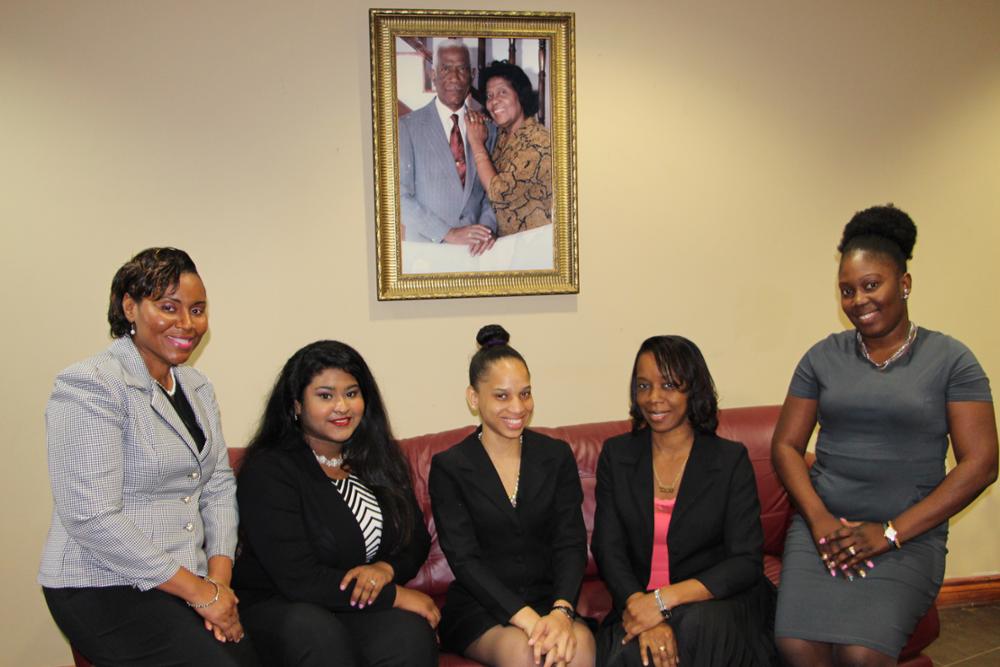 L-R: Tricia Wickham, Juliet Guy, Nickie Brewster, Tricia Baboolal and Keisha Toby Charles
Our dedicated and supportive staff members are here to guide you through this difficult time. We take pride in doing our best to ensure your needs are met at all times. There are many activities involved in planning a funeral, some of which are visible to the client, and some that occur quietly in the background. The Management and Staff are intimately involved in the day to day operations of the funeral home and each employee is a valued member of our extended family. We strive to provide unparalleled quality service to each customer who walks through our doors.
Our friendly funeral coordinators are always available to greet you with a smile and a warm heart, and they will go above and beyond to assist you in every aspect of the funeral arrangement process for your loved one. There is no request too big or too small for our team to handle.
As a family owned and operated business, we treat our customers as if they were members of our own family. The Managers and Directors are frequently accessible to address concerns and special needs directly.
As a family owned and operated business, we treat our customers with the care and compassion as if they were our own family. As a customer, you will also have the added benefit of personal attention by the Managers and Directors who are often on-hand to address concern and special needs directly.