When Death Occurs
The loss of a loved one can be emotional and overwhelming regardless of whether it occurs suddenly or is expected. Sometimes, even the most basic decisions may seem staggering. The following provides a guideline on what must be done within the first 24 hours following the death of your loved one. For further details, please refer to our Burial Services and Cremation Services pages.
When death occurs outside a medical facility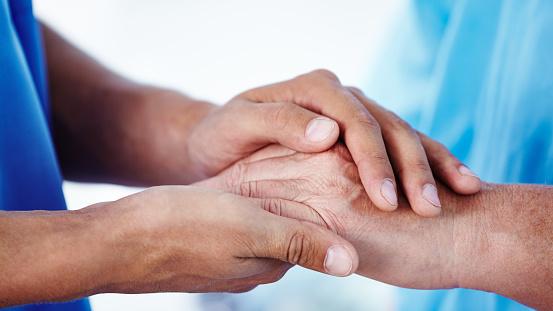 If death occurs outside of a medical facility and the person was not under the care of a medical practitioner, the police must be notified immediately. The police will be dispatched to the location and they will place a call to the District Medical Officer (DMO). The DMO will then determine whether the body should be taken to the nearest public hospital or to other facilities for a postmortem or further investigation. A Funeral Home cannot retrieve a body unless the requisite documents and approvals are received. Please click here for further details..
If the person was under hospice care or the care of a medical practitioner, the police must still be notified. The police will in turn contact the medical practitioner to confirm that the person was in their care. A Medical Certificate for the Cause of Death must be completed by the doctor and approval can then be given to the Funeral Home to remove the body.
When a death occurs at a medical facility
The staff of a medical care facility such as a hospital or a nursing home will notify the family immediately after a death has occurred. The attending physician or doctor on call will thereby complete the necessary forms allowing you to proceed with making the appropriate arrangements. Following this juncture, you may contact the Funeral Home and speak with any of the Funeral Coordinators, Managers or Directors to arrange for your loved one to be transferred to the Funeral Home.
Making Arrangements
We are here to assist you at every step of the way, including helping you with procedures for claiming social welfare, NIB Funeral Grant and any other benefits that require a formal invoice. You are guaranteed the benefit of our experience. We will work with you to ensure your experience in finalizing the funeral arrangements for your loved one is pleasant and hassle free.
If pre-arrangements were in place, please see our section on Pre-Planning. If no pre-arrangements were done, final decisions on the following will have to be made by the family:
Scheduling the location, date and time of the visitation and funeral service
Choosing Funeral Products such as the coffin/casket, funeral hearse, wreaths and funeral service programs
Arranging a cemetery plot where applicable
Preparing obituary notices for radio, print and television
Selecting additional services such as a mourners car
We will guide you through all these steps, using your wants, needs and desires as a foundation to create a memorable funeral for your loved one.