Our Facilities
We have one of the most modern facilities in the Caribbean designed with a warm and inviting atmosphere to help make this difficult journey less stressful. Our offices are completely air conditioned and located on separate floors from our chapels.
We have two chapels to accommodate small to medium to large services. For extra-large services, we offer a video feed across both chapels. We also offer live streaming for family members living abroad who may not be able to attend the funeral in person.
The heirloom chapel pews in one of our chapels were hand-crafted by Mr. J. E. Guide himself and have remained a monument of the chapel decor. Each colour, window treatment and painting displayed throughout the facilities was carefully selected by the Guide family to invoke a peaceful and comforting ambiance for all customers.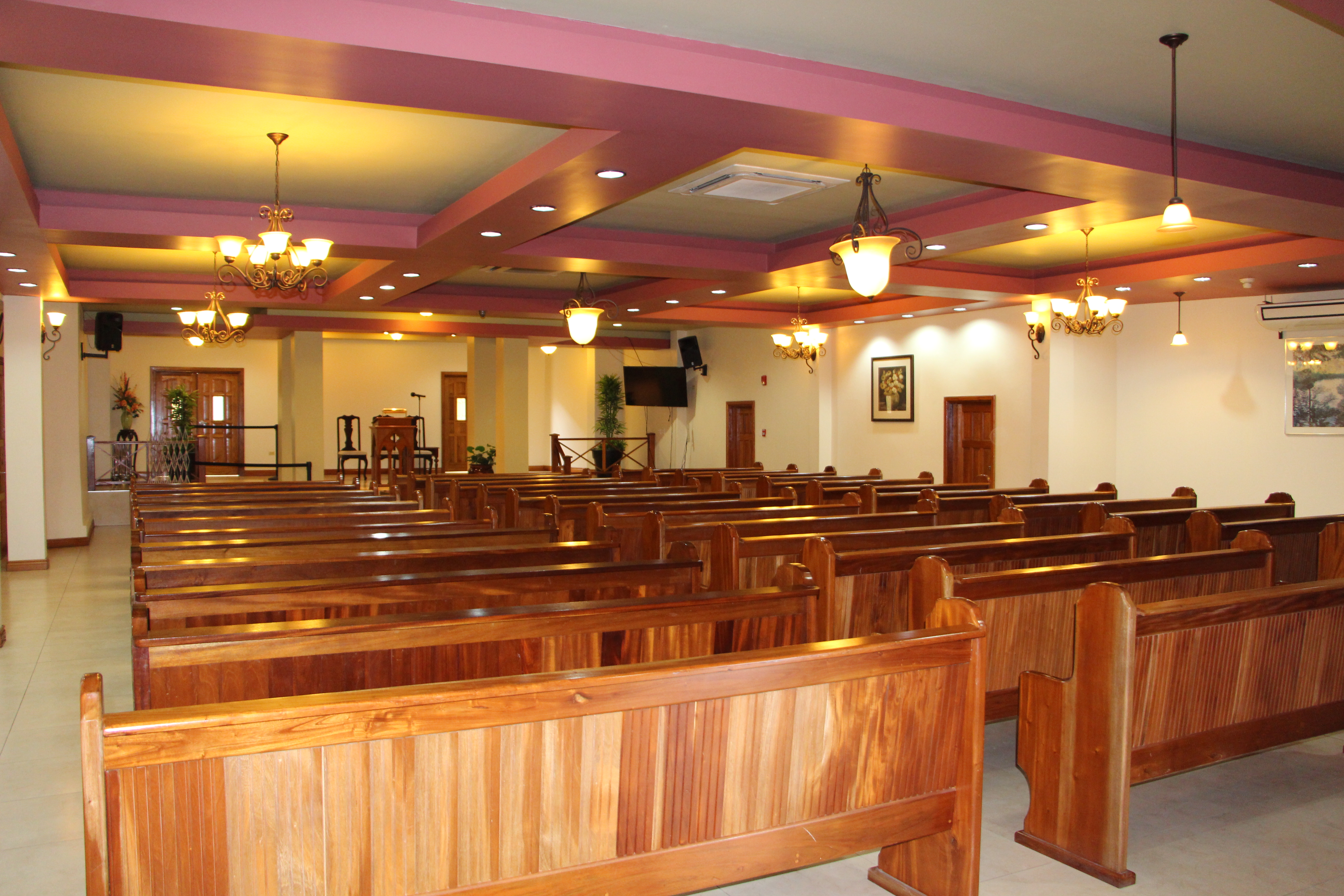 ◄Chapel 1
Chapel 1 is mainly used for our cremation funerals as the crematorium adjoins it. This chapel has pews to seat 220+ persons and it is also used for large burial funerals or simply because families are enthused by its regal and grand design.
The Chapel is equipped with audio/visual equipment whereby families can opt to play music and videos that portray fond memories of their loved ones.

Crematorium►
We are the proud owners of one of the most modern crematoriums on the island and the only such crematorium with a sky view. We believe that these last moments before you bid farewell to your loved ones, should take place in bright and cheerful surroundings.
The natural light floods the room and families can say good bye privately and away from the rest of the congregation.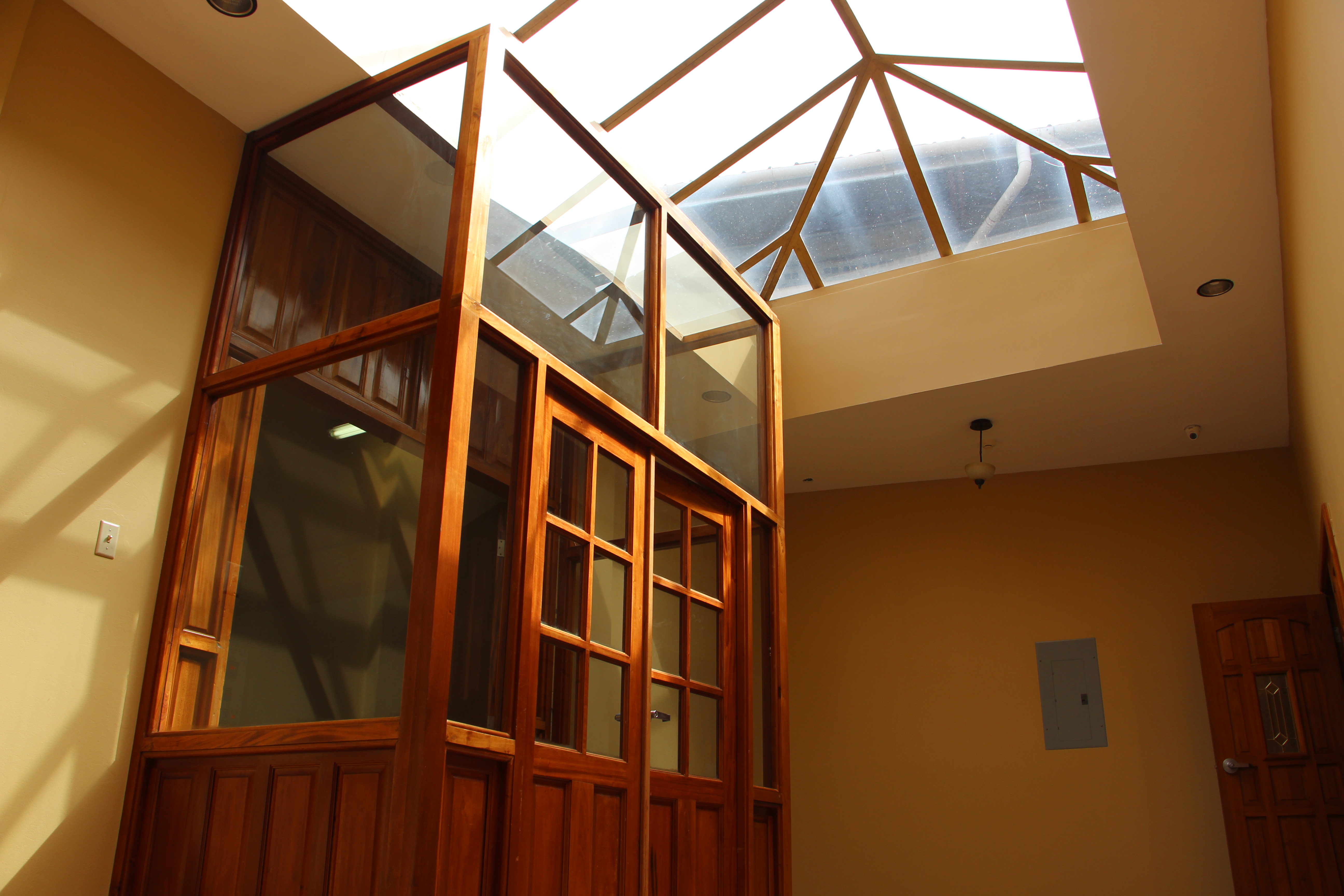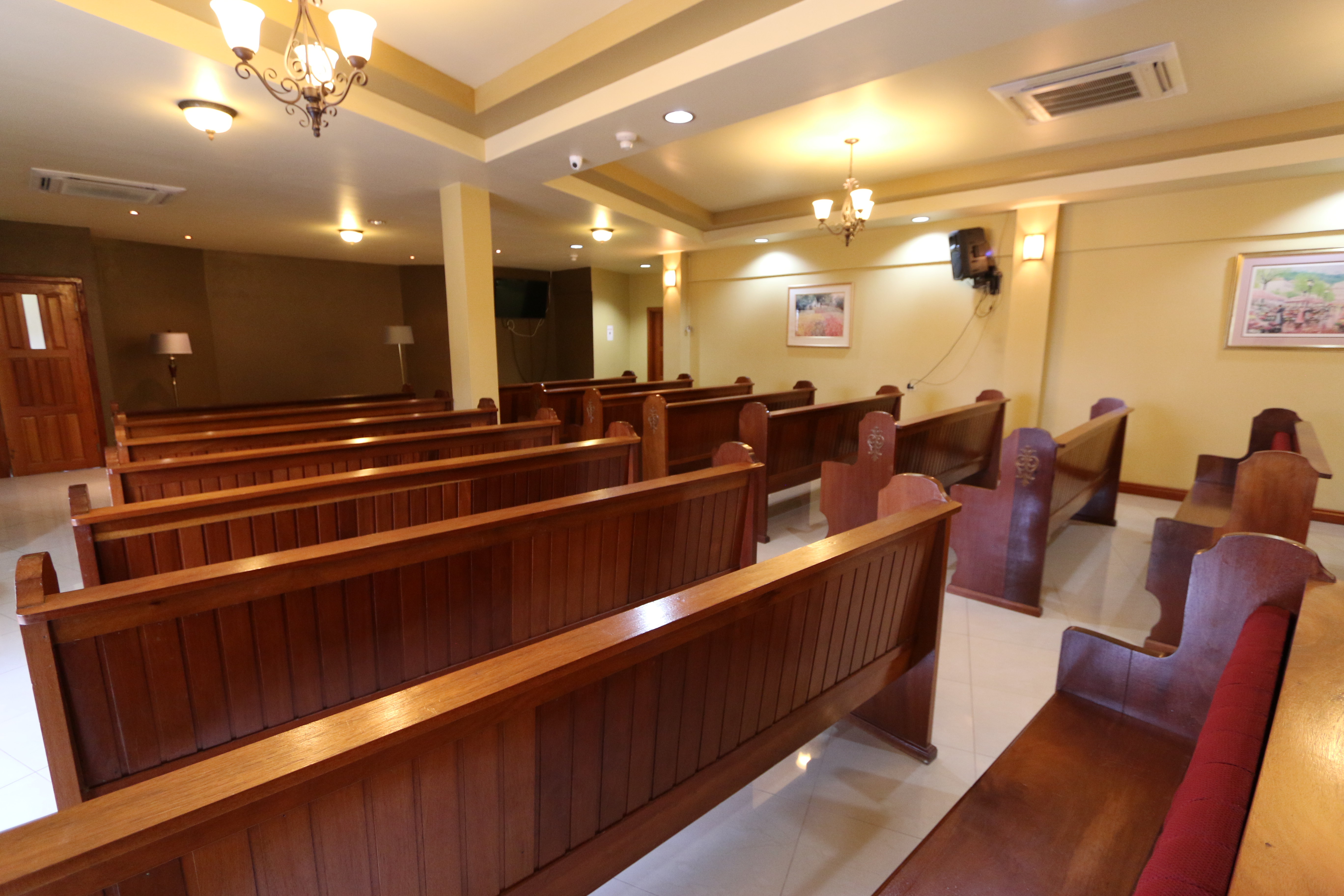 ◄Chapel 2
Chapel 2 is the smaller of our two chapels and can seat 110 persons. It is an intimate setting with all of the original hand crafted mahogany pews made by our very own founder J. E. Guide.
Chapel 2 is occasionally used to facilitate over-spill from Chapel 1 in the event of a large attendance. In this instance, a large format screen and sound system is used to broadcast the service live from Chapel 1.

Reception►
We have created a welcoming space where families can sit and discuss their plans. Families can also view the various urns on display or even the coffins and caskets in the adjoining showroom.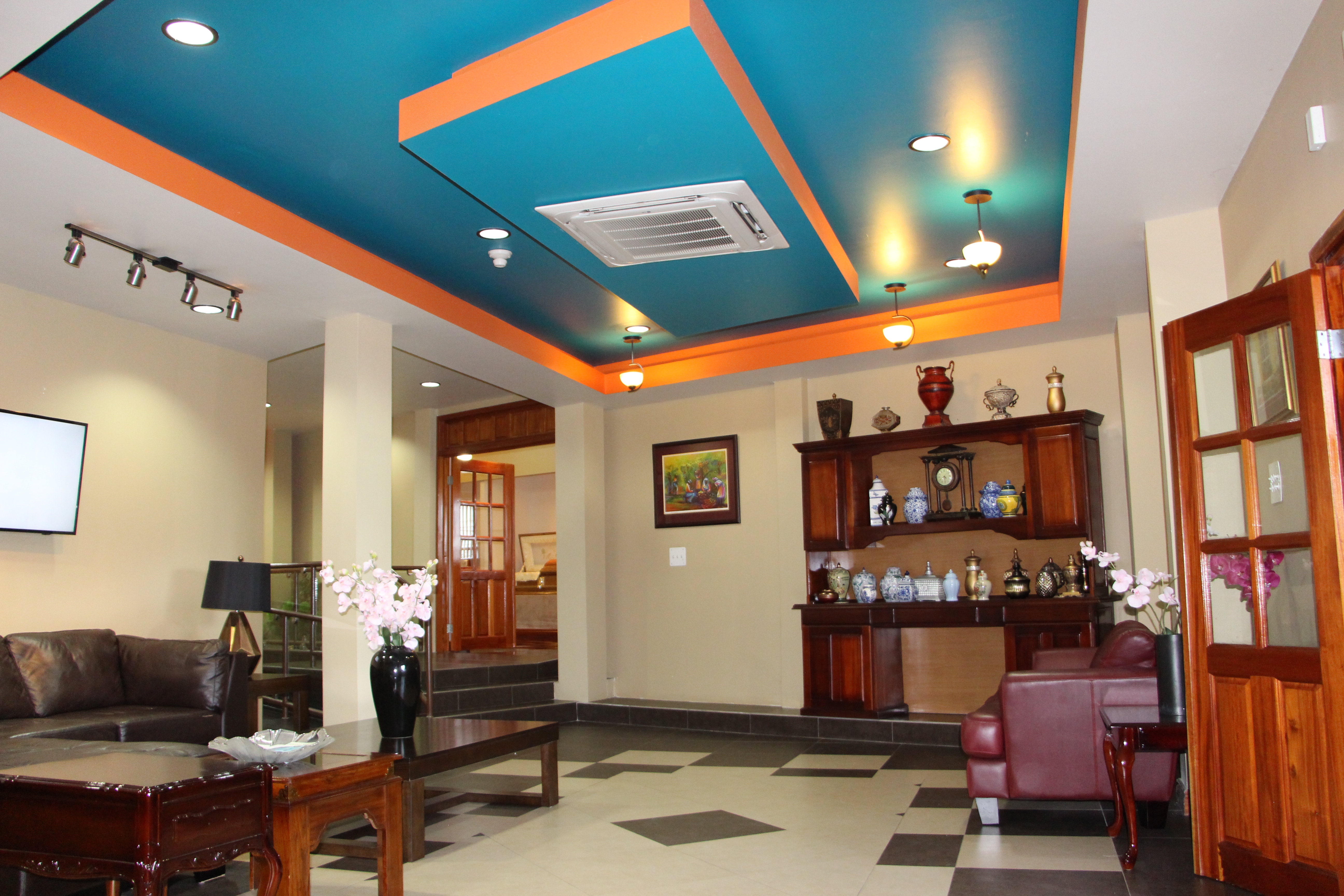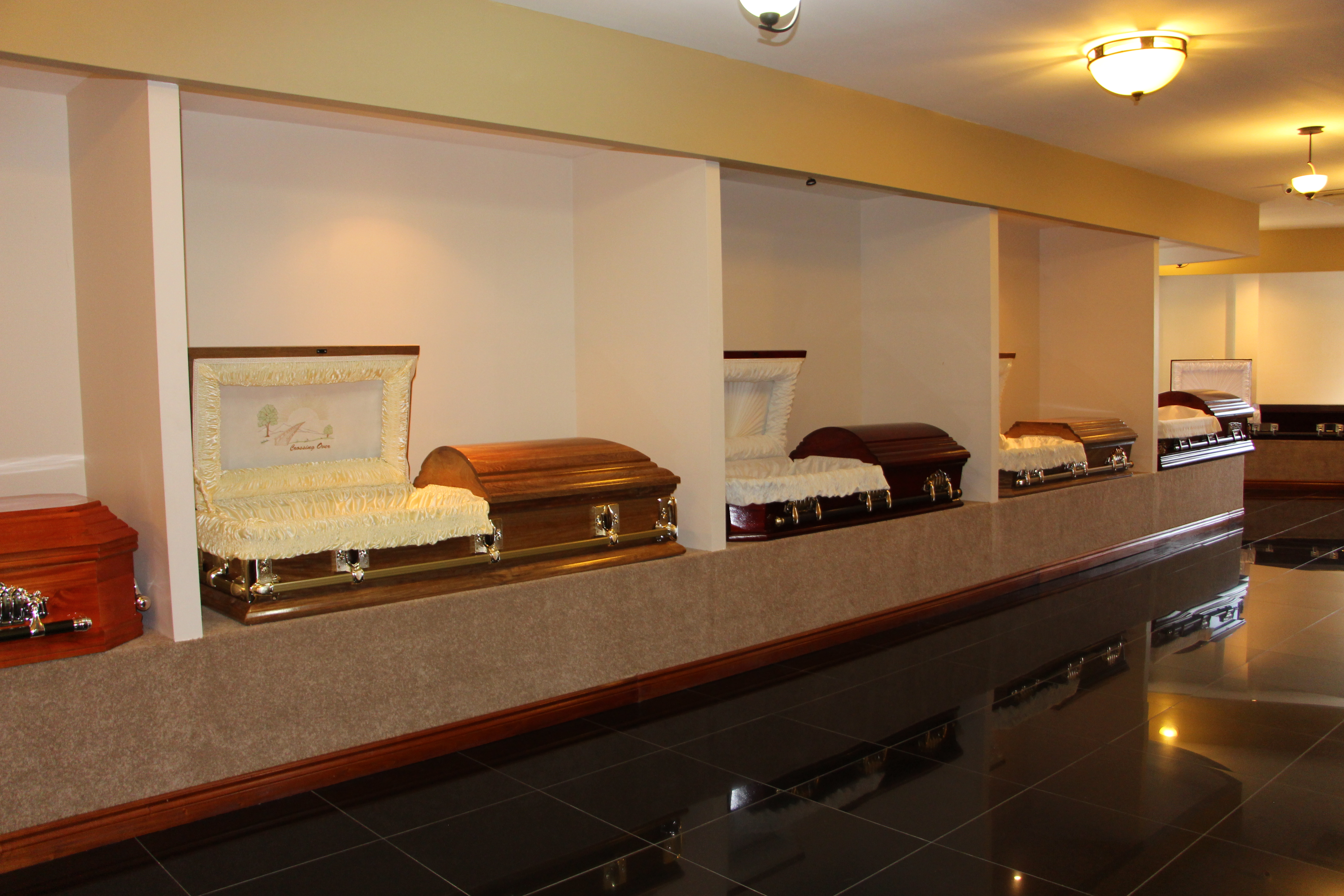 ◄Showroom
Our showroom is unique and has been specially designed to create a peaceful atmosphere to facilitate your making the correct choice for you and your family.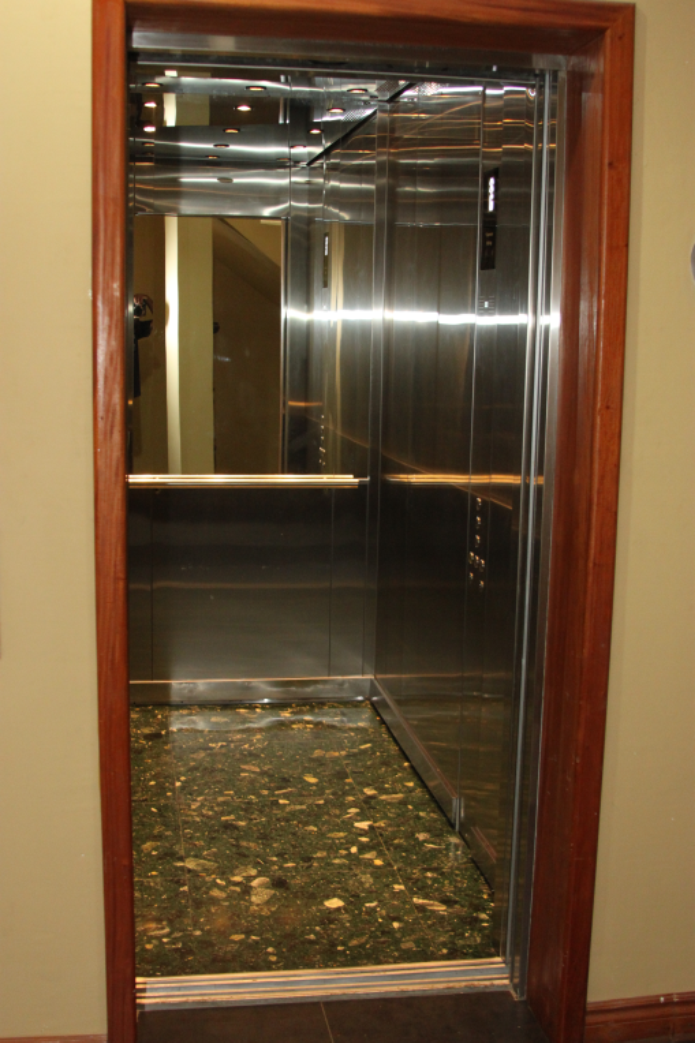 ◄Accessibility Features►
Our facilities are designed with the differently abled in mind. All chapels are located on the ground floor with wide entrances and hallways. We also have wheelchair ramps wherever floors are elevated and our building is equipped with an elevator to the other floors.