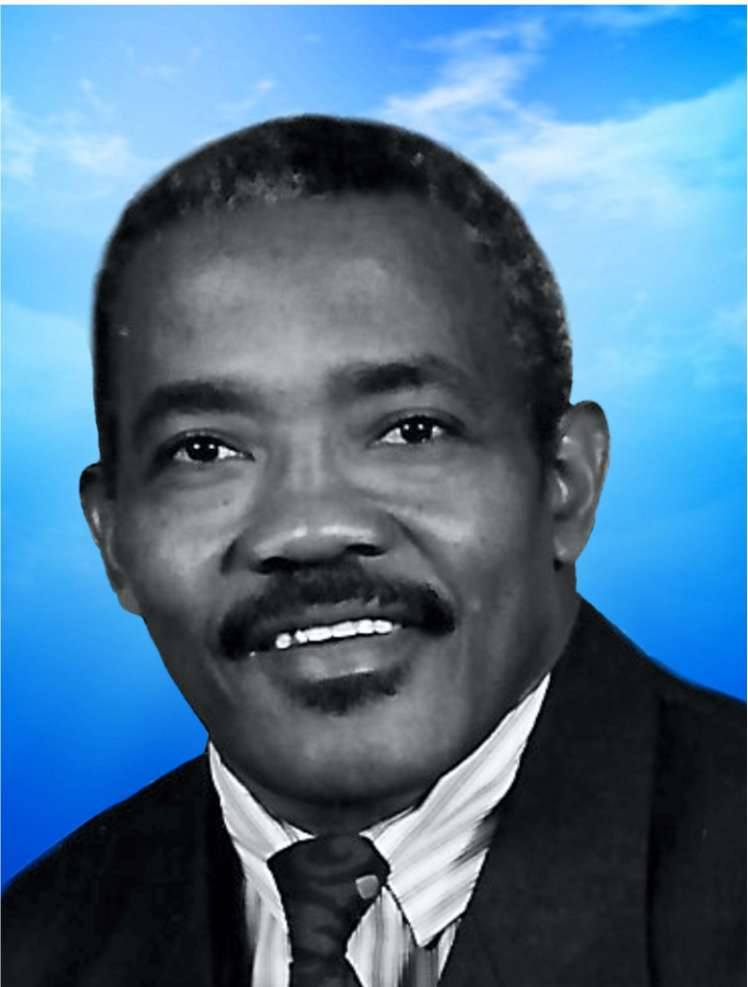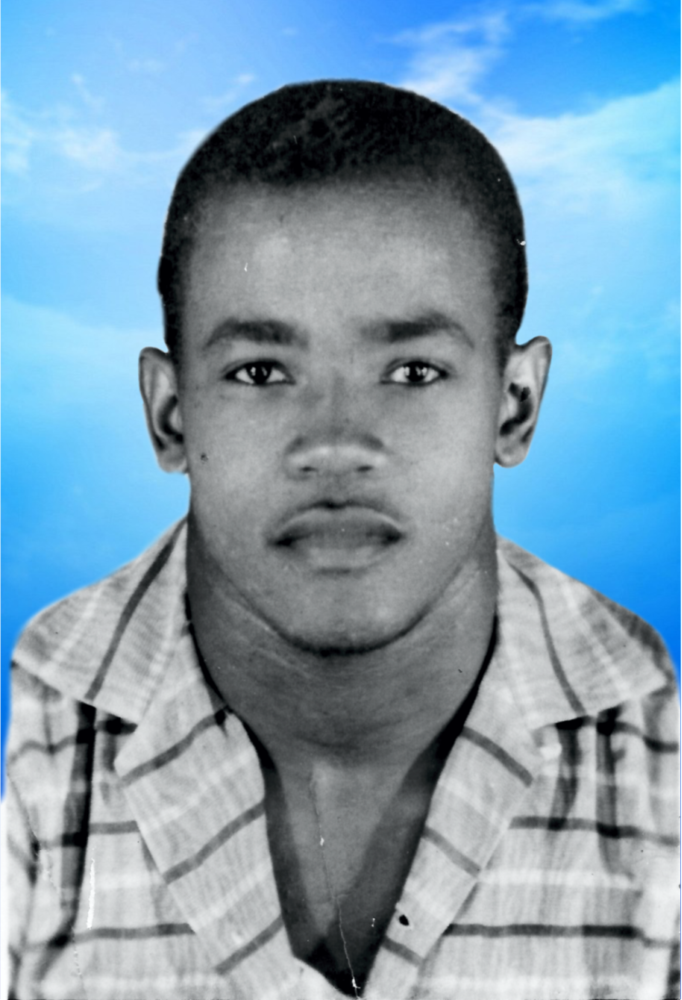 Obituary of Anthony St. Lewis
EULOGY FOR ANTHONY ST. LEWIS
Good morning family and friends,
My name is Anthony Nick St. Lewis, his eldest.
Today I stand before you all, having the extremely difficult task of Eulogizing Anthony St. Lewis who was simply Dad to my brothers Ricardo, Kirk and our dearly departed sister Sue-Ann. Difficult not that I do not have anything to say about him. There is so much that I can say, but in doing so, means acknowledging that he is no longer here with us.
Thank you Pat for your loving and caring for my dad.
While Dad could be a strict disciplinarian when needed, he blended it as a caring loving parent, uncle, friend and mentor to many. The essence and MANY of my habits came from my dad.
Dad was passionate about a lot of things, but I will focus on the top three, otherwise we will be here for several days.
His passions included but not limited to his
1. Family,
I use that term loosely as it encompasses not only biological but anyone who was in his inner circle. Our home was always filled with love, laughter and lots of visitors. I recall a conversation as a child, enquiring if I should call him "Uncle Anthony" as that was the only name that was constantly used by everyone. His unconditional support and love for all was evident as they were treated no differently as his own biological kids. Which was sometimes not well received by my brother Ricardo and I, and ashamedly we took matters into our own hands, which often when found out, as was always the case, did not go over well with Dad and while the effects of the resulting strap lingered, it was his words that stayed with me.. "Everyone who came to visit, was our guest, and we needed to ensure they felt at home, absolutely no compromise on that... So if it meant sharing our bedroom, the food we ate, toys, clothes etc. It was what was expected. As it meant everyone felt loved and part of his family.
So while we grew up knowing and feeling loved, we perhaps did not always appreciate it. However in my adult years in speaking with various cousins, it was so apparent that they had their own "Uncle Anthony stories", of his love and support of them...
My cousin Ione, who in many ways was like a daughter vs. a niece to him, reminded me of an incident with a teacher at her eldest son's elementary school, which left her son black and blue. Dad promptly contacted the teacher and needless to say Damion never had another issue with that teacher again. (Sorry to call you out Damion). But that was dad he was fiercely protective of his Family...and Ione wanted me to tell you, she was so happy to see you last week, and so sorry that she could not be here today, however to her you will always be Dad aka "Uncle Anthony."
2. His next great love was his Fish...
My early childhood memories, me as an infant laying on his chest, as he laid on the sofa or floor, just looking at the fish in our aquarium. Well that lasted for a year and 3 months, " I could count back then " as I was now relegated to one of his arms, as my brother Ricardo was born and now occupied his chest.. Kirk then came about 4 years later and Ricardo was now relegated to the other arm, as Kirk now occupied the center berth, aka his chest. But he never let any of us feel as if, we were replaced by the other. That singular action had a very calming effect on us all.
As life continued on and the Aquarium got larger and larger, he took to building ponds around the house and you name it, anything that his beloved " Sue Ann, and her " twin" Marsha ( my cousin's daughter)" asked for we had them in there and this carried through to his current home with Pat.
On hearing the news of his passing, having just come in from a business trip, I retreated to my bedroom and just laid on the bed, looking at the fish in my own aquarium and in that moment the news of his passing slowly started to sink in. However I was in my/our safe calming place, but more importantly reminded me of dad and in that moment, I was again an infant laying on my dad's chest and all was good...
3. His next greatest passion was Cricket,
As kids growing up, we all relished the game, however dad was a SUPER fan, which is truly an understatement, of his love of the game. Everything stopped on game day, with Dad being player/ referee and mostly heckler all in our living room, as he enthusiastically offered running commentary on the game... It was truly a sight to behold. On game day everything was brought to him, as he never moved from that spot, except for the occasional bathroom break and I am convinced if he could, he would want us to do that for him on game day, such was his love of everything cricket.
So as I wrap up whether you called him Anthony, Uncle Anthony, Dad, Grand-dad, Friend, Brother, Husband etc... He was usually supportive, loving, a good listener and problem solver… etc... He was everything you needed in that moment.
The last time that I saw him, was in June as I said my goodbyes after we had lunch, as this had become our " Thing" after every visit to Trinidad, We hugged and his last words were, "I have lived a great life", full with love, excitement and a life time of great memories, I am at peace and ready for the next step in an afterlife". He realized that I was a bit nonchalant about his words, as I thought he was just trying to prepare me for " That Day" that may not be for many years yet. He again hugged me and said "this is good bye until me meet in another life" and in that moment, for the 1st time, since his illness began, I came to the stark realization, that this could truly be goodbye. I cried all the way to the airport but arrived with a calmness in the knowledge that we had truly the opportunity to say a face to face good bye and in that moment, I was again an infant laying on his chest.
So I say to everyone today, together in the presence of my brother Ricardo and Kirk's daughter Trinity, the eldest grand-daughter, it is ok to mourn his passing. His presence will be sadly missed, however he would want us to focus on celebrating his life. He lived life to the fullest and unconditionally accepted Jesus Christ as his personal Savior.
Please, remember this day by his words:
"I have lived a great life", full with love, excitement and a life time of great memories"
Take these words to heart and let them comfort you and let them always be a reminder of him and the life he lead and his individual wish for each you.

To Dad, I love you and will miss your earthly presence.
______________________________________________________________________________________________________________________________________________________________________
N HONOR OF MY FATHER
Greetings from myself Kirk, my wife Heather and our children Trinity, Cheyenne, Canaan and Jevae. I am the last of my father's three sons and my words today are for all the friends, family and well-wishers whose lives my father touched. I write today to send comfort and encouragement to all of you today. I know my father would want today to be a joyous celebration where we could remember how he affected each of our lives. Whether you knew him as Tony, Sainty, Santos, Uncle Anthony or just Sir I'm sure he has left you all with some part of him. The line I find myself using with my children is "If you fail to prepare, then prepare to fail."
My father and I shared three main passions:

1. The first one was our love for reading.
2. The second was our love for sport, especially running.
3. The third is our love for our Lord Jesus Christ. My father was so devoted to his faith that he approached it just as he did his athletics in his younger days. At age five I started getting up at 5am so I go could go with my father and brothers to Skinner Park to run for an hour or so and then down to the wharf for a swim before coming home to get ready for school at Cocoyea Government. Right up to his last days he would get up early to pray and do his rosary. In fact we had an ongoing competition getting up early for devotions. If I was ever struggling to get out of bed early to pray and read I would just think "I bet that old man is up already, so what excuse do I have".
To Pat, her family and friends I thank you so much for your love and support for my father over the years and especially in his time of need.
To my father I say until, I see you on the other side.
Grace and peace to you all, In the name of God the Father and our Lord Jesus Christ.
Kirk St. Lewis
______________________________________________________________________________________________________________________________________________________________________
Anthony will be lovingly remembered as the:
Husband of: Patricia Browne-St. Lewis
Former Spouse of: Christine St. Lewis
Son of: Ralph and the late Carmen St. Lewis
Father of: Sue Ann (deceased), Nick, Ricardo and Kirk
Father to: Ione and Ryan
Grandfather of: Yohance, Trinity, Cheyenne, Canaan and Jevae
Grandfather to: Solange, Mc Kenzie, Amare and others
Brother of: Nester and Albert (deceased); Yvonne, Jean and Patrick
Father-in-law of: Heather and Gillian
Brother-in-law of: Marva, Wilfred, Errol, Wilma, Beryl and Alma
Uncle of: Debra, Anslem, Lester, Jennylyn, Robert, Simone, Shelly-Ann, Kimberley, Ayinde, Marlon, Natalie, Giselle, Ron, Joseph, Damian, Marsha, Declon, the Pierre family and others
Relative of: The St. Lewis, Galloway and Nedd families and others
Friend of: Oswald, Victor and Eastlyn (deceased), Kathleen Fortune and family (Cocoyea), Gregory, Lincoln, Evan, Volney, Debra, Lileth, the Bazzey family, Angela, Christophene, Althea, Natasha, Lenore, Bernadette, Ann, Gloria, Jeanette, Listra, Vanessa, the Boatswain and Rattan families and many others
______________________________________________________________________________________________________________________________________________________________________
SPECIAL THANKS TO:
Dr. Marsha Jaggernauth
Ms. Patricia Scott-Balthazar
Doctors and Staff at National Radio Therapy Centre, St. James Medical Complex and
Eric Williams Medical Sciences Complex, Mt. Hope
ACKNOWLEDGEMENT:
The family of the late Anthony St. Lewis wishes to express sincere thanks and appreciation for all the prayers, kind words of comfort, love and support that you so generously gave during our time of his illness and bereavement.
May God continue to bless you.