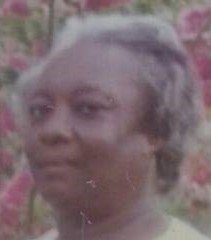 Obituary of Joan Waldron-Neverson
Joan will be lovingly remembered as the:
Daughter of The Late Thomas Forbes and Orsina Forbes
Wife of The late Henry Waldron and David Neverson
Mother of Michael, Brian (Dec), Jemma (dec), Bertil, Herman,
Reuben (dec), Nigel (dec) and Dexter of (U.S.A)
Sister of Victor, Magaret, Agnes, Joycelyn and Diana
Mother-in-law of Karen, Natalie and Rebecca
Grandmother of Kaylee, Renesia, Ronaldo, Rickesia, Kevon, Joanne, Anique, Akil, Anika, Chantell, Revaldo, Aliya, Keston, Antonio, Leon, Markus and Ellon
Great Grandmother of Jadon (Boy Boy) and Naktarki
Aunt of Malcolm, Leslie, Sandra, Curtis, Felicia, Gabriel (Reds), Shelly (Norway) and many others
Relative of The Trim, Forbes, Nelson, Belfon families and
many others
Friend of Many
Acknowledgement
The family of the late Joan Waldron wished to thank all those who attended the funeral, sent wreaths, cards, offered words of condolences or in any way sympathized with us in our time of bereavement.
Special Thanks:
Guides Funeral Home and the staff and administration of San Fernando General Hospital.
May God Bless You All!