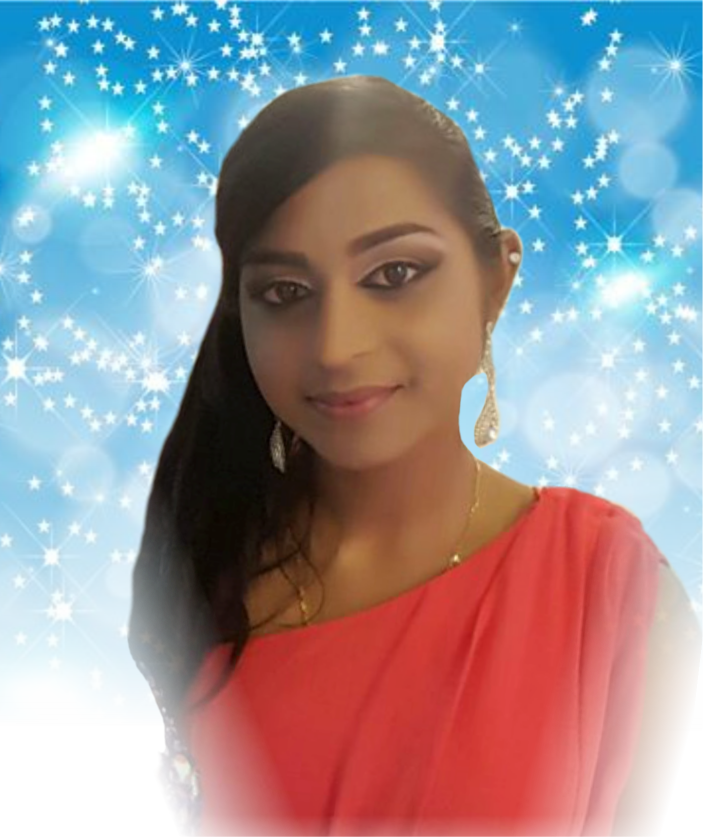 Obituary of Shara Gokool
Shara will be lovingly remembered as the:

Daughter of: Vishan and Farida Gokool
Grand daughter of: Phulmatty Gokool, the late Dipchan (Boysie), Ivan Timothy and Ishoon Nazir
Great-granddaughter of: The late Nazir Mohammed
Niece of: Many
Cousin of: Many
Friend of: Many
ACKNOWLEDGEMENT
The family of the late Shara Vishanna Kajol Gokool
wishes to express gratitude to everyone who lent support during this difficult time. Your words of comfort, prayers and help extended are greatly appreciated.
"FOLLOW YOUR DREAMS, I LOVE YOU"